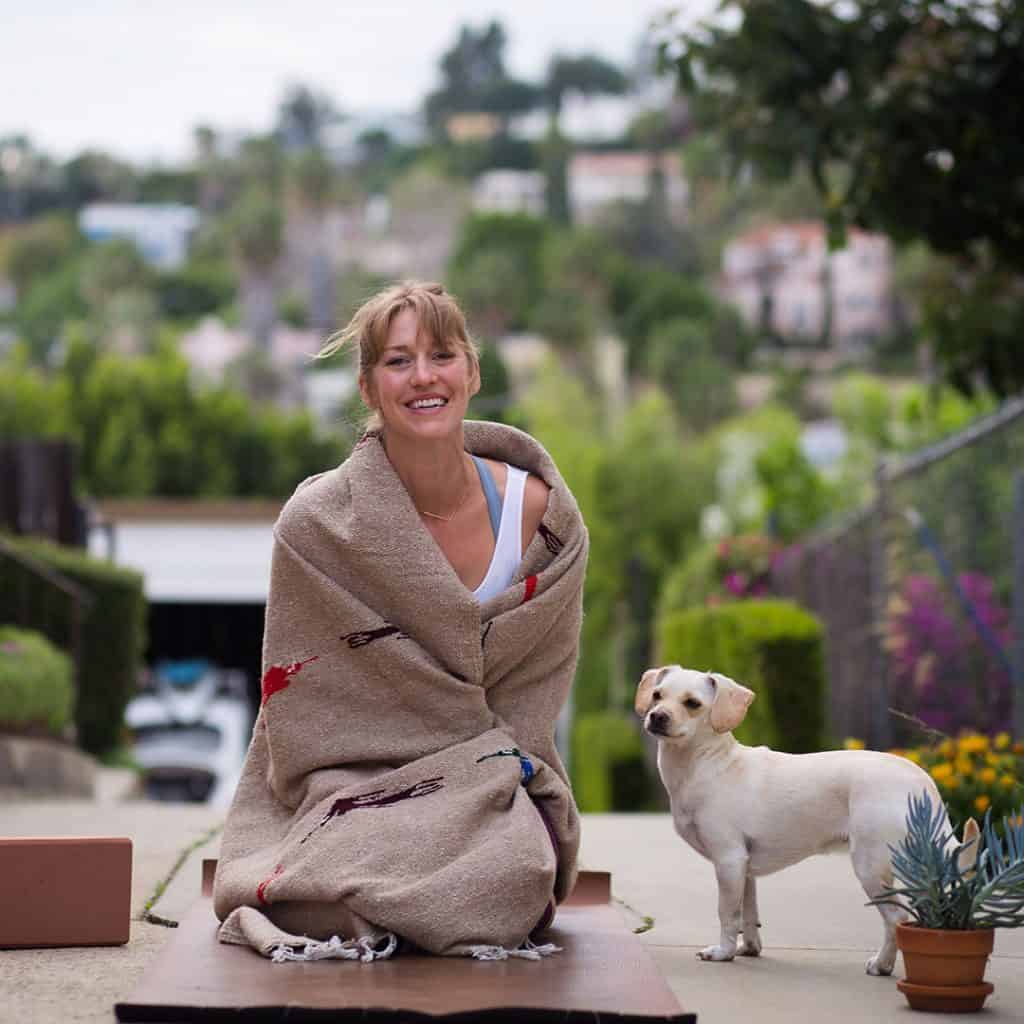 If 2020 taught us anything, it's that change is inevitable. 
Well, sort of.
You see, somethings never change.  Like the way we learn.  Or, don't learn for that matter.
Is online Yoga Teacher Training worth it?  It's a fair question because the debate has yet to be settled.  Our healthy skepticism around online learning stems from some very recent and relevant examples.
The concept of self-paced study and online schooling sounds great, until you watch your teenager trudge through a year of high school during a pandemic – bored out of their freak'n mind.
The short answer is:  it depends. 
It depends on how the course is structured and executed.  And mostly, it depends on the outcome you're looking for.
Are you trying to complete a test with a passing score?  Or, are you looking for a transformational experience that moves you from where you are now, to where you want to be?
Watching a recorded video can get you a passing grade, but it won't make you an authority or an expert on anything.
Learning by experience is the gold standard.  The learning occurs in the doing, with feedback and accountability.  Learning occurs in the conversations and engagement with others.  It occurs with focus and purpose.
Video taped lectures are convenient, but they are the least effective for transformational learning.
The experts say that the completion rate for a large-scale, self-paced, online course is estimated to be a paltry 15% (or less).  The content of the course may be adequate and up-to-date, but a lot of people skim the material and cherry pick the subjects they are most interested in.
When the prestigious Harvard Medical School was forced to teach online beginning in 2020, the administration said "we are confident that we can uphold the excellence that is the signature of a Harvard education.  We are also committed to assisting our teaching faculty in designing online courses that meet these high standards and in supporting technologies that bolster our teaching and learning initiatives." 
At a tuition rate of $65,000 per year, you would hope so.
In other words, it's not a black and white issue.  It's more nuanced than that.
Is it possible to have a terrible learning experience in-person?  Yes.
Is it possible to have an incredible learning experience on-line?  Yes.
The difference is in the methodology, the standards, the interactions and the supporting technologies.
Here's what we've experienced:
Self-paced programs without instructor engagement and some sort of a human feed-back loop is a waste of time and money.  You will not become a skilled teacher, nor will your yoga practice be enriched.
Watching videos with a weekly check-in session via Zoom is not enough.  Or at least, it does not meet our standards of learning.  Even for the people who have no expectation of teaching.
Participating in an online program with "live instruction", a well crafted learning framework, interactive support with instructors and fellow students, measured accountability, a reliable feed-back loop, supported by technology – works very well and is worth every penny.
You can't have your cake and eat it too.  Or, can you?
If there was a silver lining to the Covid pandemic, it's this:  we were all forced to do and see things differently.  It was in and of itself, a transformative experience for people, governments and businesses.
At Yoga Assets, we jumped into online learning with both feet.  We struggled through the challenges of technology and the limitations of physical and physiological barriers.
In the end, we created remarkable learning experiences that transformed students into instructors and yoga hobbyists into avid yoga practitioners.
What was unthinkable just 12-months before, is now a new possibility for executing our yoga trainings.
Beginning in the fall of 2021, we will begin to roll-out our new Hybrid Yoga Teacher Training programs.  This new training model will allow you to participate in-person and/or on-line from a distance. 
You choose.  Either way, the instruction is live, interactive, accountable and flexible.
Sick children at home?  No problem.  Traveling?  No problem.  Want to avoid the high cost of travel?  No problem.
We are adapting the science of learning to make it even more engaging and interactive than before.
Of course, everything has its pros and cons.  But if the learning framework is adaptive, it provides options for the student to learn.  You will simply choose the best platform for your circumstances at the moment.
Face-to-face interactions (in-person or on Zoom), relational-based learning, students and teachers constructing learning together through real-time engagement…this is where the magic happens!
Does that mean there is no place for a recorded class?  Of course not. 
Online recordings are handy in short-form and with certain subjects.  They are a great way to catch up on something that you've missed or to review a subject a second time.
Purpose and reason matter.
You'll find plenty of Yoga Teacher Training Programs that rely on video primarily for the purpose of reducing costs and scaling the business.  That's fine.  Just call it what it is.
Training by video is an apple to oranges comparison to a live or in-person training.  Are you hungry for knowledge, or are you hungry for transformation and growth?
And last, but not least…if you do plan to become a yoga teacher, you too will have the choice of teaching online or in person. 
Will you stand confidently in your experience?  Will you be adept to the new learning frameworks and technology? If you are a Yoga Assets alumni, the answer is YES!