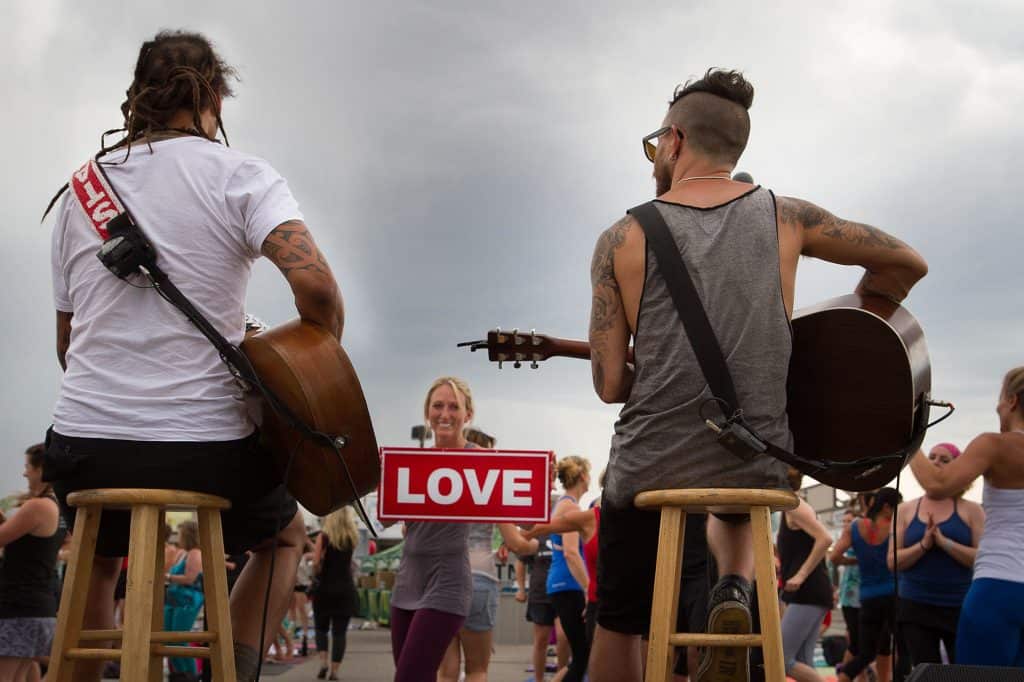 To truly live our Why, we need balance.  A balance between the Clarity of Why, Discipline of How and Consistency of What.
In the last lesson, we made a list of How statements.
Now we move into the practical application of living into the Consistency of our What.
So how does this work?
Let's say your Why is to "Care for the health and fitness of everyone, so that we can live life to the fullest".  Your How statement was "one of the ways that I do that is to encourage people to eat healthy, whole foods."
When you go to the grocery store, what do you put in your basket?
If you run into a friend or a client and they look at the contents of your basket, do they see products that are congruent with your Why and How?
Consistency of What
Thomas Edison said "Having a vision for what you want is not enough. Vision without execution is hallucination."
In other words, it's not enough to put our Why's and How's into words.  We must put them into action.
They are tools to focus our energy and allow us to seize opportunities that are in alignment with what it is that we believe.
Our What's serve as proof of our Why.  People can simply see what we believe.
As leaders who are interested in growing our communities, this principle allows us to scale our influence and attract other people who share similar values.
We don't have to explain anything.  Simply articulating our Why and demonstrating what we believe, will cause two things happen:
We feel more fulfilled by What we do.
It quickly builds trust around us, because people can see that we are authentic and are true to what we say and believe.
Let's build on this:
Most of us spend more time at work than we do at home.  Ideally, the careers we choose and the organizations we work for are in alignment with who we are.
Whatever situation we are in, we are at our natural best when we surround ourselves with people who believe, what we believe.
But sometimes things don't feel so perfect.  Sometimes we feel like we don't belong.  Things just don't feel like a good fit.
This feeling could be partly due to our environment, or it could be how we are showing up in that environment.
When we feel this way, equipped with our Why and How's, we can step back and use them as a filter to asses our situation.
My Why is: "To inspire others to what's possible, so that together, we can create extraordinary outcomes."
If I'm working on a team that is set in their ways (because it's always been done this way), and my ideas are not enough to inspire the change required, I'm going to be frustrated.  I might be better off working with someone else who is more open-minded, and willing to try a new way of doing things.
If you step back and ask, "how can I be more in-tune with my Why and How"?  Try to articulate what it is that is causing the unsettled feeling that your having.  Take time to reflect through your Why and How's to discern what is truly going on.  Is it your environment?  Or, is it the way you're showing up?
This wraps up the process of identifying our personal Why Statement, Discipline of How and Consistency of What.
Now it really comes down to your commitment to the process of refining, sharing and doing.
The real impact of this process comes from you living a life that is in alignment with your Why and the consistency in which you enroll others in your Why.
It's no different than reaping the benefits of healthy eating, exercise and yoga.  Consistency makes the changes real and fulfilling.
Ideally, as you find a greater sense of fulfillment in your own life, you may just inspire others to do the same along the way.
So What's Next?
This workshop is the first step of a Mindful Marketing course that we're creating for The Business of Yoga.
Step #1 is to create a personal awareness of Why we do, what we do.
Step #2 is to apply the process to our businesses (classes, studios, events, etc.)
By now,  you've probably guessed it: The practice of WHY exists on both a macro and micro level.
Every company should have a Why, each division or team should have a Why, and every individual should have a Why.
When organizations discover their Why and put it into words, the culture becomes more tangible; decisions become clearer; employees become more effective; marketing becomes more impactful; and the right customers will be attracted to you.
Finding your Why is really the first step to fulfillment by any standard.
Remember, every organization on the planet, functions on the same three levels:
What we do
How we do it
Why we do it.
In the next module, you will find a slide deck that summarizes the principle of the Golden Circle and the original commentary of the Start with Why Ted Talk.
Thank you for the work that you do.  Now make change happen!