There's nothing wrong with being ordinary.
The world prefers ordinary people.
Go to college and get a degree.  Get a job working from 9-5.  Get married and have 2.5 kids. Save your money. Retire. Die.
I'm different, I'm a yoga teacher.
Let's say that you step out and do something that most people don't do, like becoming a yoga teacher.  The default way of being, is to be an average yoga teacher.  That's OK, too.
The truth is, we all start off as ordinary.  It's the default way of being.
If you are doing what your supposed to do, congratulations – your successfully ordinary.
Ordinary Marketing Problems.
Being ordinary comes at a price.  It literally costs you to be ordinary.
Ordinary people get paid less than awesome people.  It's just a fact of life.
It surprises me how many people are surprised by this.
Have you ever complained about how much you make teaching a yoga class?  Have you ever posted a "for-hire" offering on the internet looking for gigs, only to get the run-around from people looking for a better price?
You've been had by the comfortable curse of being ordinary.
Ordinary = Commodity.
If you're a commodity, you're expendable.  It's just a matter of time until you're replaced by someone with a lower price.  Nobody really cares about you.  All things being equal, the lowest price wins.
Are you the Uber driver of yoga?  Can you name your last Uber driver without looking at your app?
If you're ordinary, you will always be struggling.  Struggling to get paid fairly, struggling to get new clients, struggling to make a difference.
Being awesome (a.k.a. extraordinary) is a choice.
Maybe being ordinary is not for you.  Maybe you want to work with nice people who will pay a higher price just to be with you.  OK, fine…here's what you do:
Choose to be awesome!  Choose to be extraordinary – each class, each day, with each person in your presence.
The path to Awesome is creating as much value as you can for others.
Albert Einstein said, "Try not to become a person of success, but rather try to become a person of value." In other words, value is directly connected to success. The more valuable you are, the more successful you'll be.
Are you considering the path of awesome?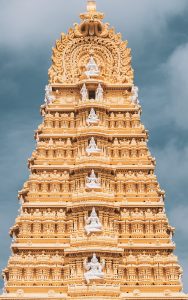 Ask yourself these questions:
What do you want to do?
Who do you want to change?
How much are you willing to risk?
How much work are you willing to put in?
What impact will the work have on others?
Will anyone miss you when you're not around?
When only one person shows up for your class, do you teach the class or cancel it?
If you're on the path to awesome, you give that person the best class they've ever experienced. You thank them profusely for showing up and taking time out of their day to be with you.  You send them off feeling a foot taller than when they walked in the door.
Of course, it's hard.  But when you deliver value, it always comes back to you.  Always.
Value creation is a strategic decision.  You make a choice about who you're going to create value for and how much work you're willing to put in to create that value.  Then you show up consistently and deliver.
The actions we take are much the same as the Butterfly Effect. Every time we do something, the world changes forever. When you're awesome, the world becomes a better place. When you commit your life toward creating value, the world will notice and reciprocate.
Value looks like this:
Go beyond what is expected
Add a touch of class
Make it memorable
Serve with passion
Invest your heart and soul
Listen
Learn and learn some more
Volunteer
Dig deep
Give
Do difficult work
Care
Does this sound like way too much work?
Fine…be ordinary.  Ordinary is normal.  Embrace it and come to terms with it.  Nobody's going to think less of you.
Wait…scratch that.  They will, and they'll pay you less.